It can be hard to style this dark, moody aesthetic on a hot day. But with these outfits, you can wear dark academia in the summer too.
For summer, you can stick to the same dark academia color palette but go for fabrics that are cooler and more tolerable in hot weather. For instance, go for clothes in cotton, linen, or silk.
Related: A Guide To Dark Academia Fashion
Here are 17 Best Dark Academia Summer Outfits:
A black shirt with beige pleated shorts
Style an oversized black shirt by tucking it into a pair of beige pleated shorts. A tote bag would complete the look.
Wear a silk blouse
A silk blouse in dark academia colors would look great for any summer outfit. Elevate the look by adding minimal jewelry in gold.
Go for a simple wide-leg pants look in earthen tones
Wear suspenders on top of a plain white blouse
Create an artsy look by wearing suspenders on top of a linen white blouse. Finish off the look by adding a beret.
Style a linen suit in beige for summer
A beige linen suit is the perfect vintage look for this dark moody aesthetic on a hot day.
A plaid skirt-suit is perfect for dark academia summer
If you're still looking to wear plaid print in the summer, a plaid skirt suit might be a great option for you.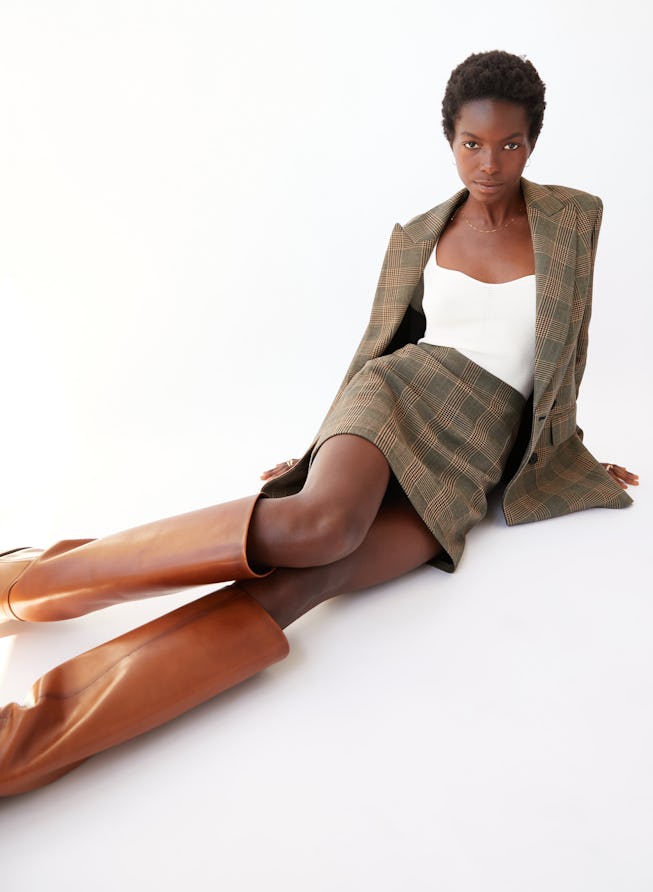 A polo t-shirt with brown shorts and a belt
Wear a button-down dress
An elegant look with a white long-sleeve blouse worn beneath a plaid tunic
Don't forget to add dark academia accessories like a vintage wrist watch or wear a scarf in your hair.
Style high-waist beige trousers with a basic tee
elevate the look by adding plain black strappy heels and a handbag.
Wear beige crease-leg trousers with a white shirt and rolled-up sleeves.
Complete the look with elegant simple jewellery, a shoulder bag and a sleek brown belt.
Find a brown leather belt to style various looks
an old-timey leather belt is essential for most of these dark academia summer outfits. So make sure you find that perfect piece.