The most important thing when designing a studio apartment is making sure that it looks spacious and not cramped. Here are 20 fun and functional small studio apartment ideas that will help you create your own perfect home!
Studio apartments are perfect for those who want to live in the city and be close to work. They are also a good option for young professionals who don't have kids or pets, yet.
What is a Studio Apartment?
A studio apartment is a small living space with a bedroom, kitchen, and bathroom. It is usually located in a building with other apartments of the same size.
Also Read: 20 Best Loft Apartment Design Ideas
The reality of living in a studio apartment is that it can be challenging to make the most out of your space. These apartments are often smaller than 500 square feet and contain just one room, which makes it hard to set up furniture and storage solutions.
While these apartments may seem small, they can be very efficient if you know how to maximize their potential.
How To Make Your Studio Apartment Feel Bigger & Homely?
The key to making your home feel larger is by using different colors and textures. This will give the illusion of a larger space.
You can also use mirrors to create the illusion of a larger space. Choose to put them on the walls or use them as an accent piece.
Another way is to place plants around your home. Plants will not only make it look homier, but they will also help with air quality and add some color to the room!
For many people, the idea of living in a studio space is daunting. But, it doesn't have to be. With a little imagination and creativity, you can make your small studio apartment feel like home.
Here are 20+ Studio Apartment Ideas That Are Fun As Well As Functional:
These are some great small studio apartment ideas to maximize space while keeping it functional.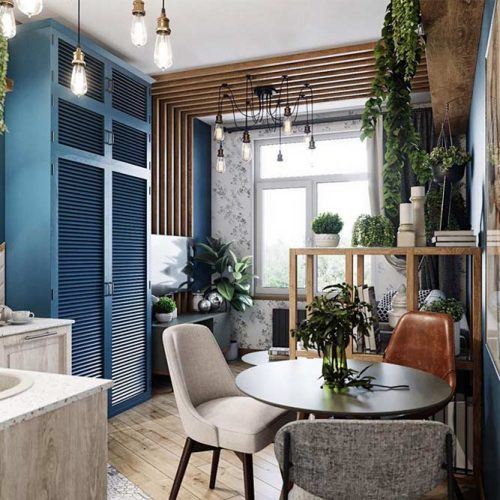 Also Read: 8 Best Small Kitchen Appliances for Your Tiny Kitchen!