A kitchen's design needs to be functional and practical. However, there are ways you can remodel or redo your kitchen that can make it look more stylish and fun while keeping the same functionality and convenient design. Choosing a kitchen style that works for you and suits the rest of the house's interior design can be a complicated task. But with these chic kitchen design ideas, you'd be tempted to remodel your kitchen instead of dreading it.
Here are 7 gorgeous and unique kitchen design ideas to inspire your next renovation.
Velvety Blue Units and Brass Elements
This kitchen looks classy yet minimal with its fair use of color and metal. You can add brass elements like a brass faucet, lighting fixture, or accent trays, and royal blue cabinets to add color.
Shades of Grey
You can go for a minimalistic kitchen design like this one by only using different shades of grey around the space. From the upholstery of the barstools to the tint of pendant lights, make use of all the greys out there.
A Farmhouse-Style Kitchen
Go old school and design a grand farmhouse-style kitchen like this one. We love the royalty that the red units bring in this design with gold embellishments. The bricked arch and the wooden beamed ceiling are making this whole space seem like it's straight out of medieval times.
Pale Green Kitchen With Terra-Cotta Tiles
We love how this pale green kitchen is giving cottage vibes. The stone grey marble backsplash and counters are adding the perfect contrast. However, the terra-cotta floor tiles are stealing the show in this gorgeous kitchen.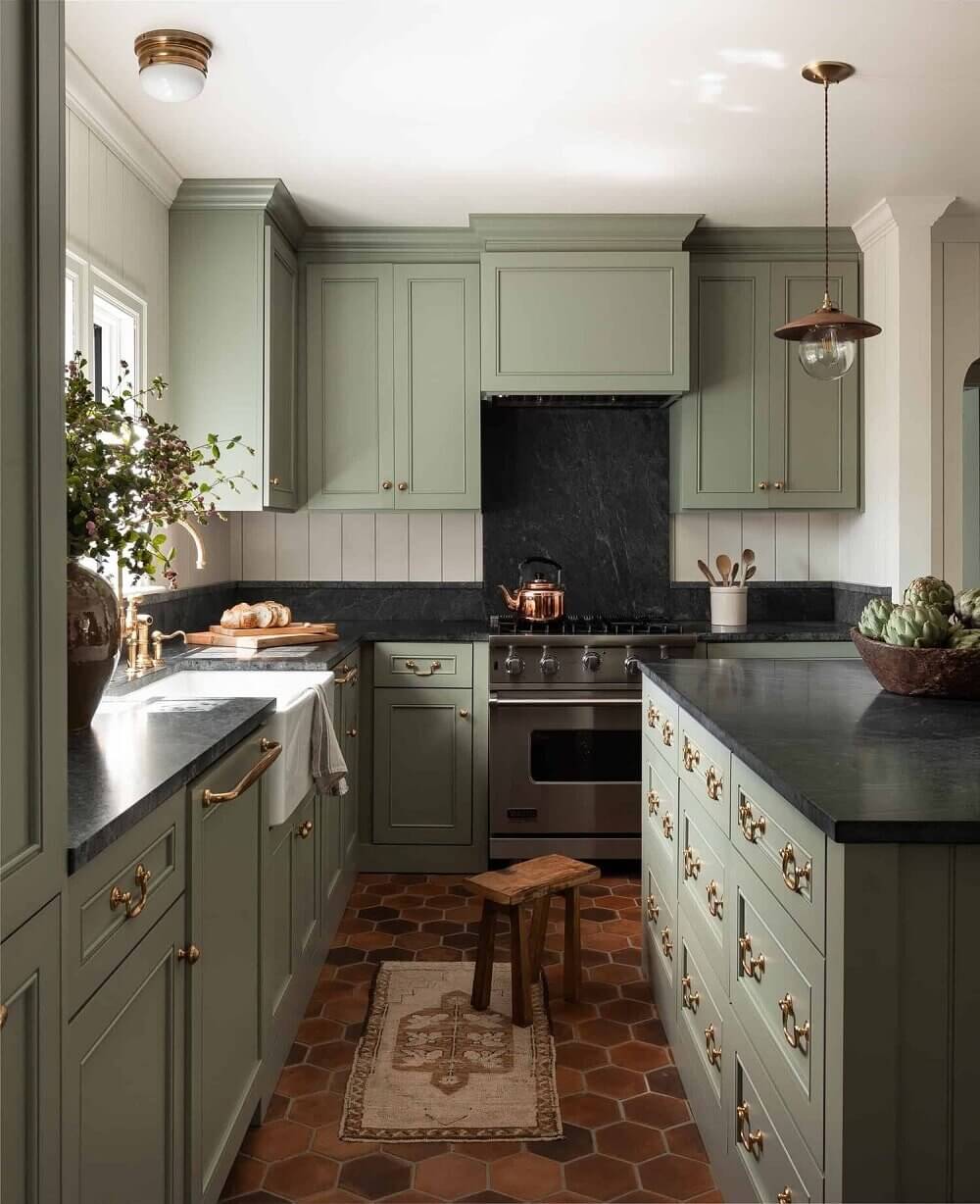 Make The Island Stand Out
Consider adding a pop of color through a differently colored island. Keep the rest of the kitchen units neutral colored to let the island stand out and draw attention. Add quirky barstools to elevate the look. We also love how the oversized pendant lights are making the space look grand.
You can take inspiration from how this kitchen uses various materials across the space. For example, wooden floating shelves and ceiling beams, metal light fixtures, concrete countertops, and shiplap walls.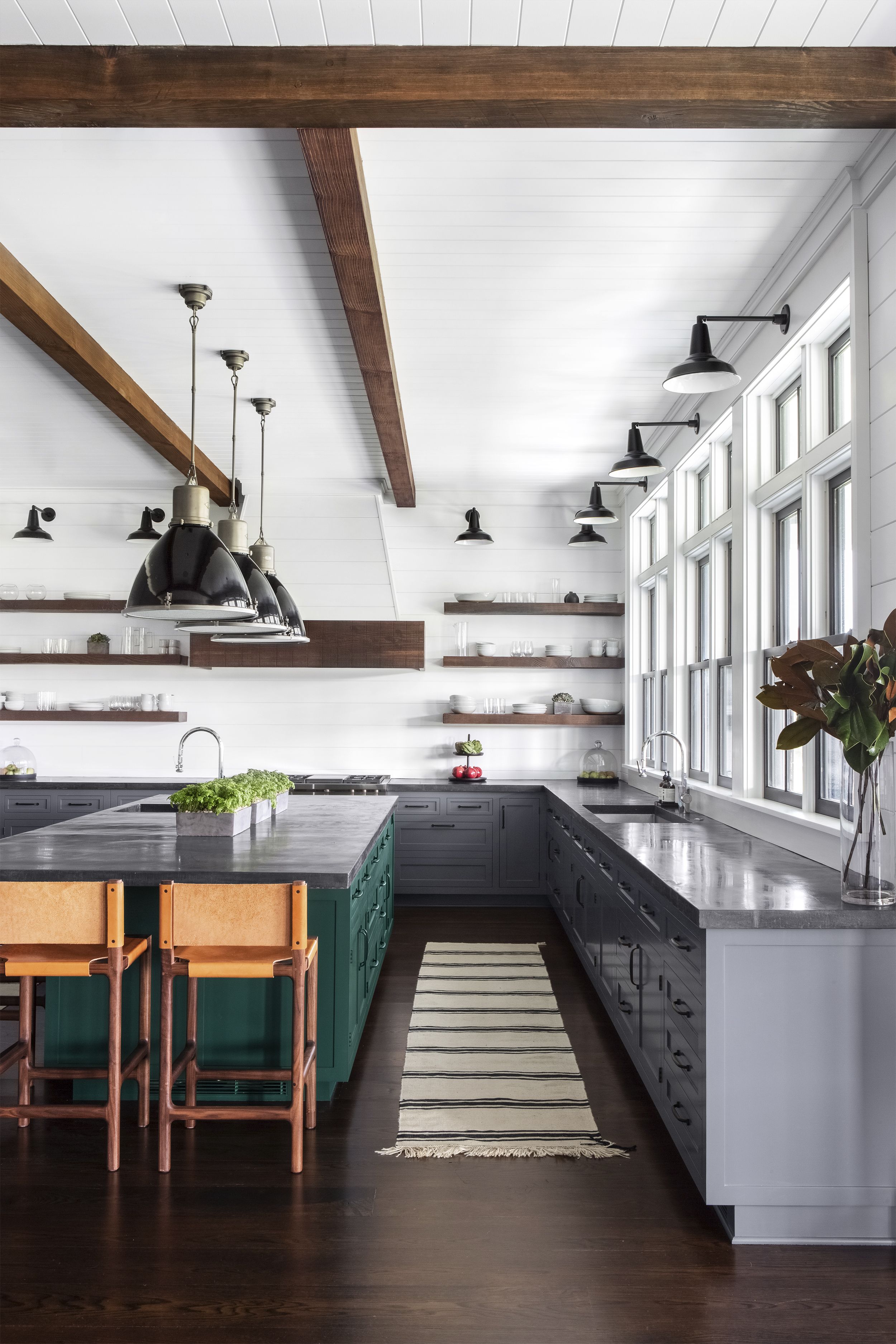 Consider going for a simple and functional Scandinavian design for your kitchen. These dusty green cabinets make are doing a great job of hiding away all the clutter and making the space look clean and minimal. As an ideal Scandinavian style space would do, this kitchen makes use of natural material like marble for the backsplash and wooden dining table and chairs adding that natural elements.
All Black Kitchen Design
This super stylish all-black kitchen design might not be a conventional style to go for but looks great if executed well. We love how the designer has chosen to add depth to the space by creating a balance between matte and glossy elements – Matte for the kitchen units and glossy for the backsplash tiles, counter, faucets, and pendant lights. It creates the perfect backdrop for the pop of color that the flowers, the artwork, and the fruits are adding along with other accessories.
The key to the perfect kitchen space lies in making it a functional yet beautiful space to work in. Hope these ideas inspired your next kitchen redo with their unique design and careful styling.