Are you mesmerized by the detailed architecture and vivid colours of Moroccan Decor? How about bringing the beautiful culture of Morocco into your home? In this post, you will learn how to infuse Moroccan elements into your Home Decor.
Morocco, which lies in the far west of North Africa, is an Islamic country and the native language Is Arabic. Morocco's culture is not just defined by its Arab roots. It also has African, Jewish, and European influences.
The Moroccan architecture is a perfect reflection of this mixed culture as it is a blend of the traditional Islamic and European styles.
The fusion of so many cultures led to the beautiful architectural designs that the country exhibits. The aspects of this magnificent architecture consist of mainly geometrical shapes, patterns, mosaic art and ornamental Islamic elements.
The beauty of Moroccan style architecture and interiors is fascinating. But to accommodate such royal designs into our modern-day home can seem like a lot. Especially, since we're all trying to achieve a minimalistic look these days.
However, adding Moroccan elements to your home might not be all that hard or unrealistic. In fact, it can give your subtle interiors the perfect dramatic touch to balance things out. I have managed to find the perfect 5 ways you can add Moroccan elements to your home.
1. TEXTURES AND TEXTILES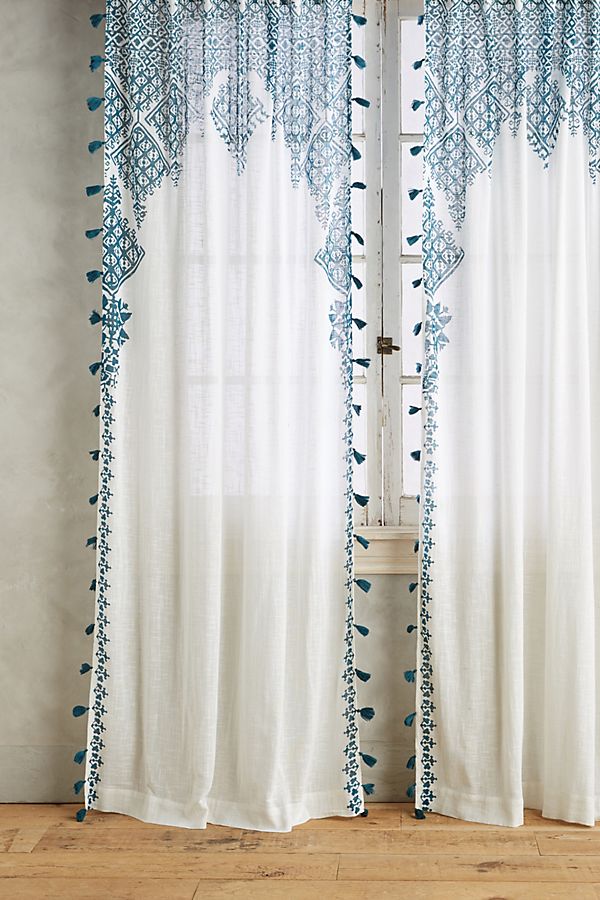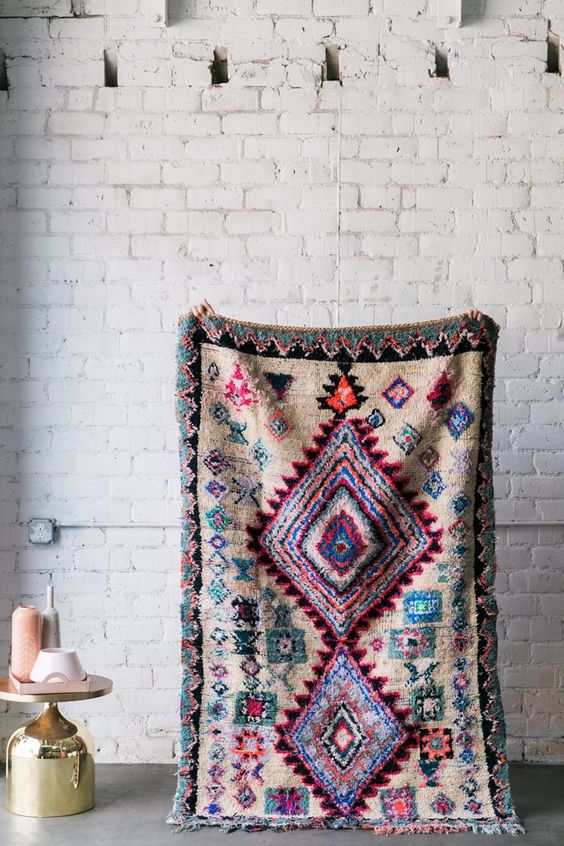 As said earlier, Moroccan Decor makes use of geometrical patterns and bright colours. Adding these prints to your curtains, carpets or pillows can immediately uplift the vibe of a room.
If you aren't into printed fabrics, you can also choose to go for jute rugs or pillows which adds texture and an earthen feel to the area.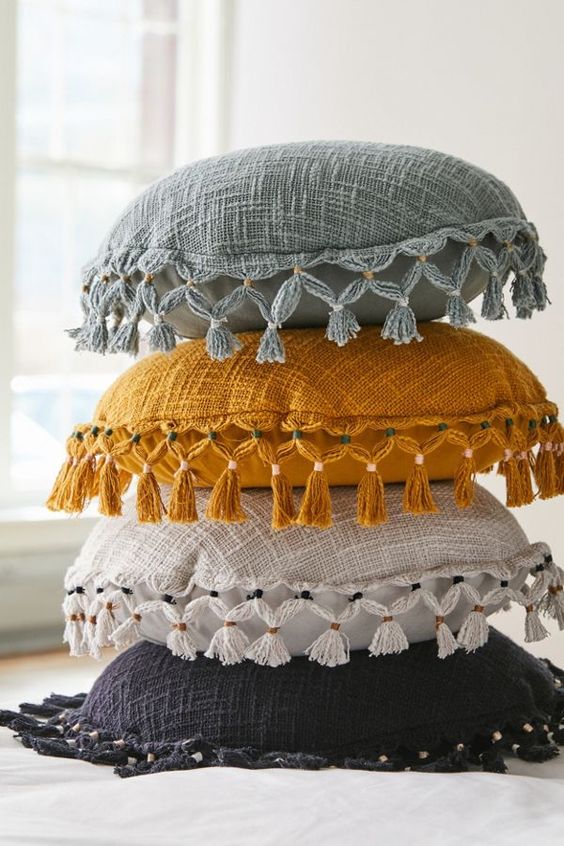 Adding throw pillows to any area instantly makes it more inviting. It is a great way to experiment with new colours and patterns to achieve the perfect Moroccan Decor style.
BUY MOROCCAN PILLOW COVERS ON AMAZON NOW:
However, the Moroccan textile prints can often be confused with the bohemian prints. As both styles make extensive use of patterns and shapes and vivid colours.
The main difference here is that adding bohemian elements can give your interiors a more laid-back look. They have a gipsy vibe while the Moroccan style is classy, detailed and elegant. So, the choice between both entirely depends on the look you are trying to achieve and the personality you're hoping to reflect.
2. LAMPS AND ORNAMENTS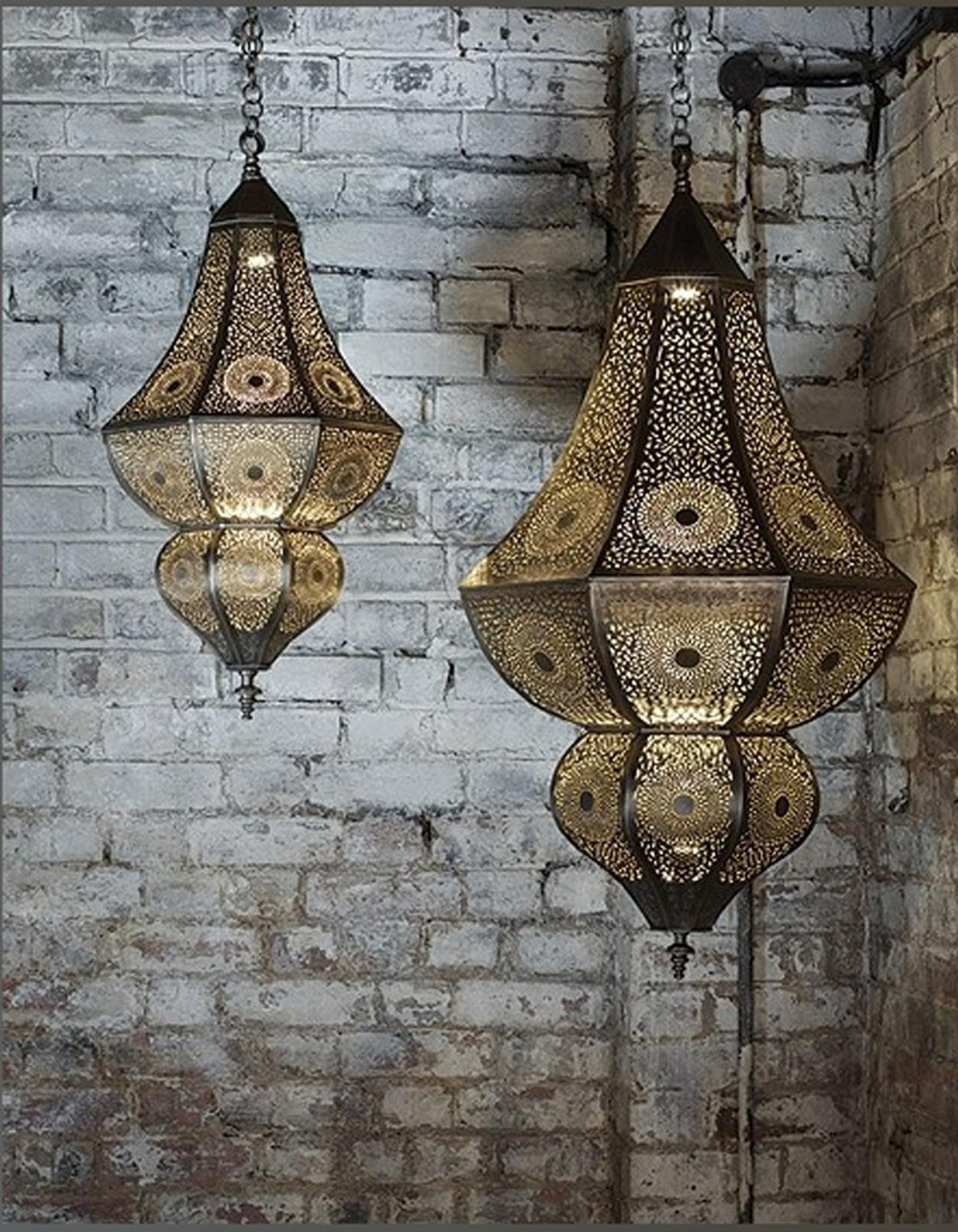 Moroccan lamps are gorgeous and are made of metal with fine details. They add art to your requirement of indirect lighting.
BUY MOROCCAN LAMPS ON AMAZON NOW (Click on the images below):
Most of the Moroccan metal ornaments have Islamic inspiration. Such as candle holders, lanterns, vases and trays.
BUY CANDLEHOLDERS ON AMAZON NOW:
Adding these ornaments to your coffee tables can add much grace to your living room. Moroccan lamps and ornaments are usually handcrafted. This means they can be rather expensive if you are one for authenticity.
3. TILES AND CERAMICS
It's often hard to add a sense of intensity in the decor of bathrooms and kitchens, considering the levels of simplicity these areas require.
BUY MOROCCAN TILE STENCIL ON AMAZON:
But the Moroccan patterns can add the adequate amount of drama required in your bathroom tiles, basins or kitchen backsplashes.
Also, bringing in some beautiful handmade Moroccan ceramics can add a whole lot of grace and style to your dining.
4. FURNITURE
The elegance of carved furniture goes amazingly well with the lively patterns of Moroccan Decor. However, my favourite piece of Moroccan furniture is the coffee table.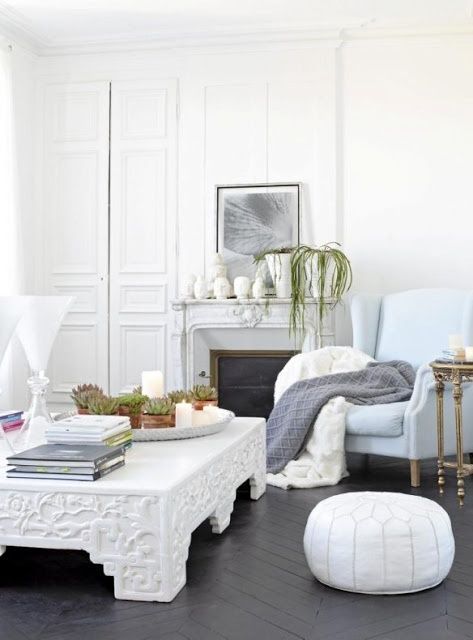 It is ideal for small sitting areas. Ideally, you can pair it with pouffes, cushions and low seating. These finely detailed Coffee tables are typically made of either wood or metal.
Adding a Moroccan coffee table with low seating furniture makes your living room stand out and gives it a welcoming feel.
5. ARCHWAYS AND COURTYARDS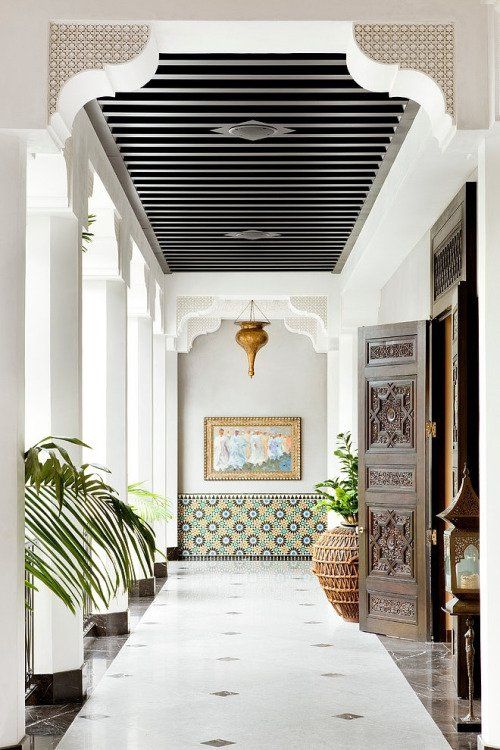 You can also add the traditional Moroccan architectural details in your house. Go for the luxurious archways and curved doors and windows which the style inherits.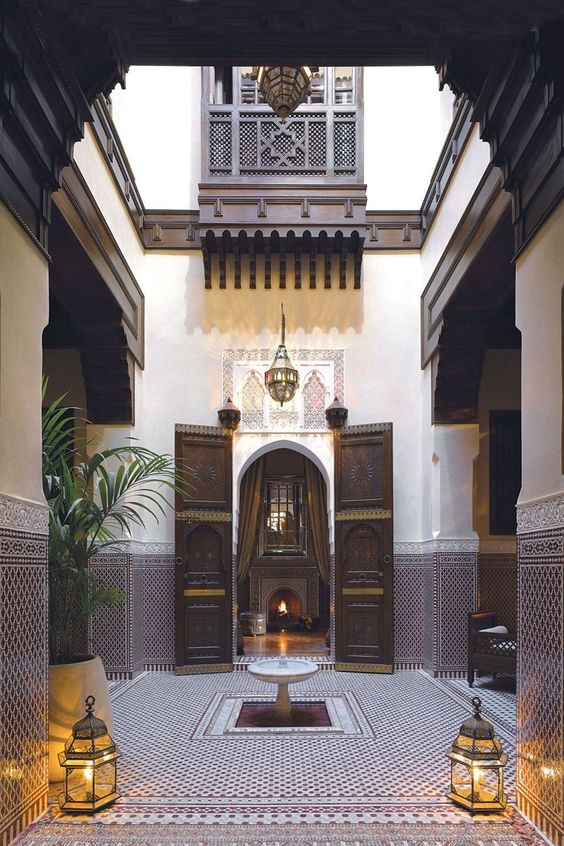 Another great way to incorporate their architecture is by building your house around a central courtyard. These courtyards are part of the traditional architecture in Moroccan houses. They are ideal for casual seating and small gatherings. These courtyards are often embellished with plants and fountains.
Hope the above-listed ways come in handy when you choose to revamp your home by adding the Moroccan vibe.
Tip: It can be challenging to accommodate new concepts in home-decor. But you can always start out by adding small details in certain areas. Or just trying it out in one room first would let you analyse your style. Eventually, you can spread it out across the whole house if you feel it suits your style.
If you liked this post about Moroccan Decor, You might want to check out How To Turn Your Home Into A Tropical Paradise